An award at the international design competition for the new label designed by RBA Design, which constitutes a recognition for our path of communication of sustainability, also in the packaging of wines. The new Saturnalia Rosso 2019 wine label won a bronze medal at the 2021 edition of Pentawards, the most important international packaging design award, in the 'Sustainable Beverages' category.
The label, designed by RBA Design, is a real "talking label" that tells the production process of La Maliosa natural wines according to the Metodo Corinotm. Another important feature of this design project is the use of blockchain technology that allows the consumer to quickly read all the main information on the product, from cultivation, to fermentation in the cellar, to data on the carbon footprint.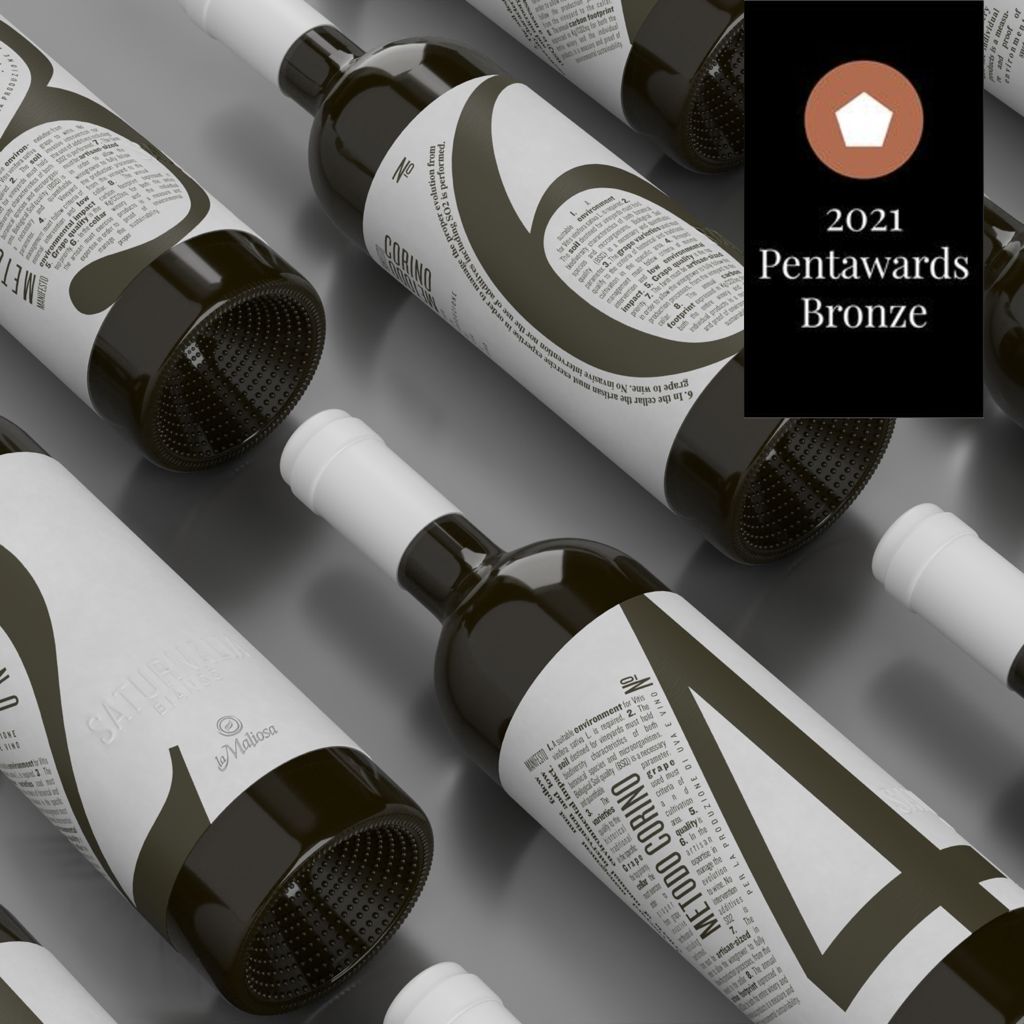 On the label we find the 8 principles of the Method, which, thanks to contemporary, clear and engaging graphics, guide the consumer through the essential principles in the production of natural La Maliosa wine.
The creative project is by Nicola Mincione; Senior Designer Gianandrea Gregis; Designer Margherita Niada.
A project made possible thanks to the collaboration of many realities: Upm Raflatac, MGA – Milano Global Advisors, Amorim Cork Italia, Eurostampa, Roedl & Partners, Indaco 2.