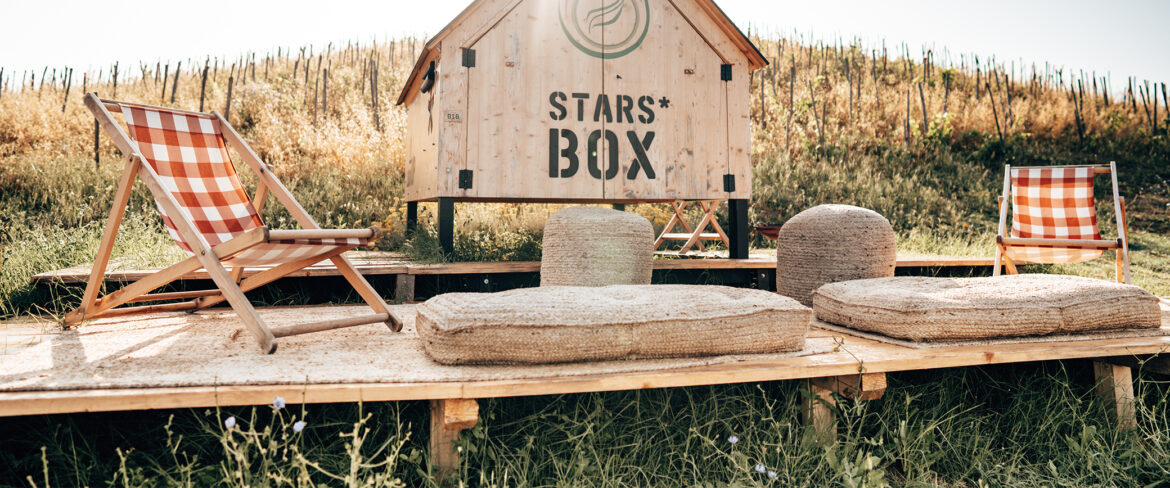 Fattoria La Maliosa offers a huge range of experiences with a single common thread: the contact with a truly uncontaminated nature. These can also become an original gift, thanks to the Vouchers available and customizable for any occasion, which can be purchased directly on the e-shop.
StarsBOX is a micro-cabin design that offers a unique experience to true ecotourism lovers, with the opportunity to enjoy breathtaking sunsets and one of the brightest starry skies in Italy.
Here it is possible to taste our natural wines with a romantic picnic, waiting for the stars. The StarsBOX also lets you open the wooden roof, being under the stars and feeling as you are outdoors, but with a complete comfort. Ideal for couples, but also for small groups, parties or special birthdays.
Today there are four StarsBOXes at Fattoria La Maliosa: Aria, Terra, Uliveta and Maliosa. They are located in four different panoramic points and allow you to enjoy an immersive experience into the Maremma nature.
Reservations are required for all the experiences and can be made online.