With the holiday season comes the time when we usually tell you the story of the important events of our year. However, 2021 can only be remembered as the year in which Prof. Lorenzo Corino, the person who together with myself contributed the most to the development of our sustainable farming project in Maremma Tuscany, left us.
Anyone who knew Lorenzo was able to appreciate his human, scientific and, in a certain sense, romantic qualities. Because when you heard him talking about any subject, but in particular about agriculture, his words revealed the passion and grace that distinguished him and his work. He was a researcher, dreamer, innovator, a person of great culture.
He has been the author of many scientific pieces and publications, during a career lasting over 40 years, making him a real pioneer and forerunner in the themes of sustainability in viticulture and agricultural production, in times in which such topics were looked upon with suspicion if not manifestly ostracised.
Lorenzo also had extreme attention to the goodness and wholesomeness of food, in particular to the methods of cultivation of ingredients and their origin. Last but not least, he was an extraordinary vigneron and winemaker, and will no doubt be remembered among the patriarchs of the natural wine movement.
In the last few years, thanks to his collaboration with us at La Maliosa, he became a tireless evangelist and prolific writer for an unscientific audience. We remember in particular his book "The essence of wine and natural viticulture", winner of the literary prize "Bere il territorio", but also a blog, the registration of a patent, as well as participation as a speaker at numerous conferences in Italy and abroad.
…..And here I stop with the official commemoration, because it is impossible to talk about Lorenzo without considering his extraordinary sensibility and humanity. He was a reserved man, in typical 'piedmontese' fashion (although he boasted ancestors from nearby Amiata), but for those who had the opportunity and the ability to go further, he was a very emotional person, even capable of great almost childlike enthusiasm. At the same time, when confronted on values ​​or topics that he considered important, he was capable of unshakeable harshness and obstinance. Like all very smart people, he had a complex personality and was uncompromising: he set the bar high and the challenge was certainly not for everyone.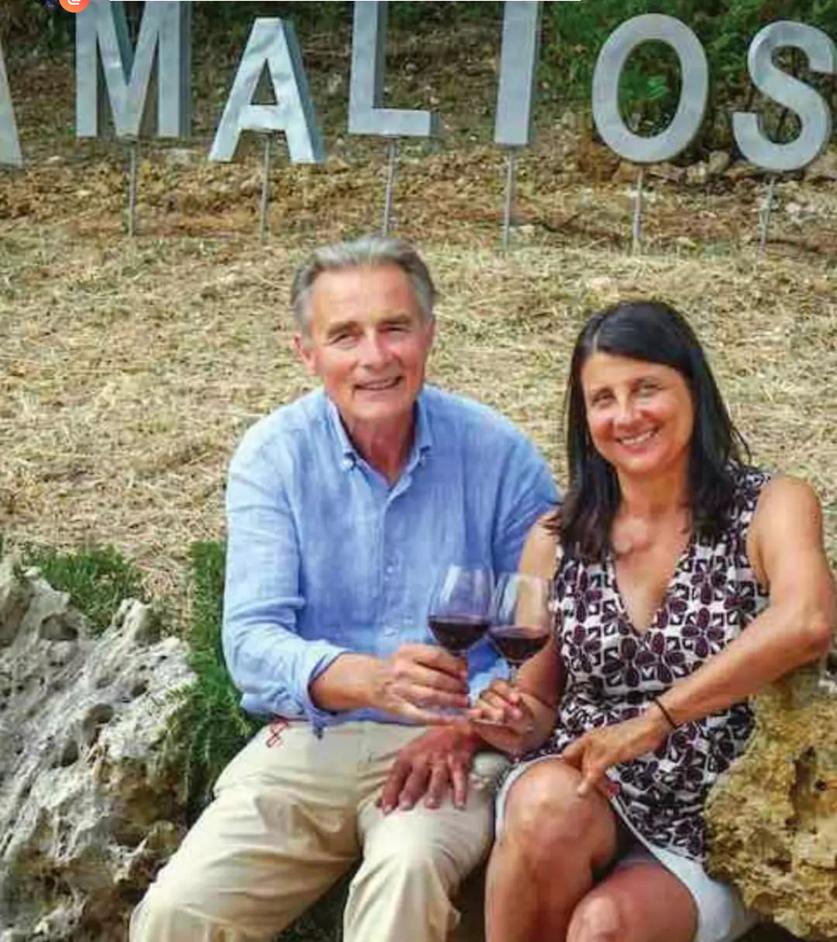 Lorenzo died on the 4th of November 2021, after much suffering. He learned about his illness a few months after arriving at La Maliosa in 2013; in light of this, the choice to dedicate his last years to us takes on even more meaning. With this "intimate and silent" knowledge, in typical Lorenzo-style, we both embarked on a shared path, where the human aspect was no lesser than the professional one. His commitment was utmost in helping me and the farming initiative grow, thus supporting me in all the minor and greater trials we encountered on this journey. My pledge was equally so in making him known as an evangelist and allowing his ideas to reach a much wider audience than the purely scientific one in which he had developed his career.
Have we achieved the goals we set out for? Every life is always unfinished, regardless of its length in years, months and days, and the pain that we are left with is matched with the pain he felt while leaving it. But we cannot escape the task he has indicated to us and we strongly feel the responsibility of the trust he had placed in us. Nine intense years have been an opportunity not to be taken for granted for everyone involved in which each one of us has found great personal meaning. I feel immense gratitude for this, as a pupil of his "peripatetic craftshop" as he liked to define it in the Aristotelian sense. Because Prof. Corino, even before being an agronomist, oenologist (a word he detested) or producer, was an extremely cultured person, a passionate historian as well as a "scientist" of nature.
The beauty of having him with us matches that of the landscape we have modeled together and which reflects his humanity, his ideas and values. In this moment I walk in his steps at La Maliosa, observing nature undergoing its cycle and the feeling is bittersweet, but his presence is solidly tangible and accompanies us towards the future.
Thirty spokes come together in one hub:
but it is the central hole that makes the wheel useful.
We shape the clay to make a vase,
but it is the emptiness inside that makes it useful.
Without a door, you cannot enter a room,
and without a window there is darkness.
Such is the value of not being.
Lao-Tzu
Happy 2022
Antonella Manuli