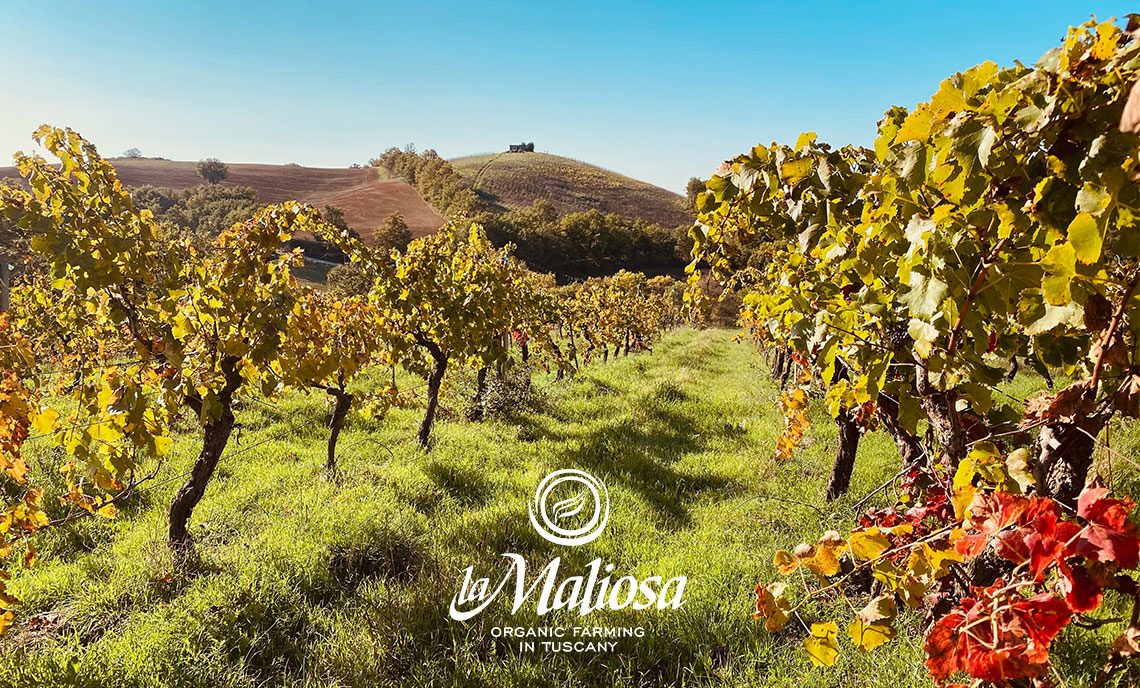 We are close to Christmas and holidays and it is time to think about gifts. Never more than in this 2020 nature is calling us and reminding us that a more sustainable approach to life can really contribute to a better life for all of us.
Fattoria La Maliosa, which has always been committed to creating an agricultural and viticultural project attentive to nature and sustainability, offers you to give away its own organic products and tailor-made wine and olive oil tourism experiences for this Christmas. They are an original and unique way to tell your loved ones that you love them, even from a distance.
In our online shop you can find different products suitable for a perfect Christmas gift. The natural wines, made with the Corino Method, including the 2019 vintage of Saturnia rosso and Saturnia bianco, an expression of the vines and vineyards care, carried out by Lorenzo Corino himself, together with Antonella Manuli, owner of Fattoria La Maliosa.
Among Christmas proposals there is also the organic EVO oil produced by Fattoria La Maliosa, which over the years had numerous and coveted awards. Among the proposals available on the online shop, you will find La Maliosa Aurinia organic EVO oil in practical o.5l bottles, in packs of 6 and in 3l cans. A perfect gift for olive oil lovers. Shipping is free throughout Italy.

For a Christmas dedicated to the environment, nature and gifts that make you feel good, you can give our Vouchers for one of La Maliosa experiences. There are many proposals for 2021, suitable for everyone: from walks among the olive trees with a olive oil tasting, to cellar tours with natural wines tasting. And again Vouchers for the magic experiences in our StarsBOX, a relaxing break, overlooking the hilly Tuscan Maremma.