The prestigious award to the new label created by da RBA Design for Saturnalia 2019, natural red IGT Tuscany of Fattoria La Maliosa. A label that tells a method.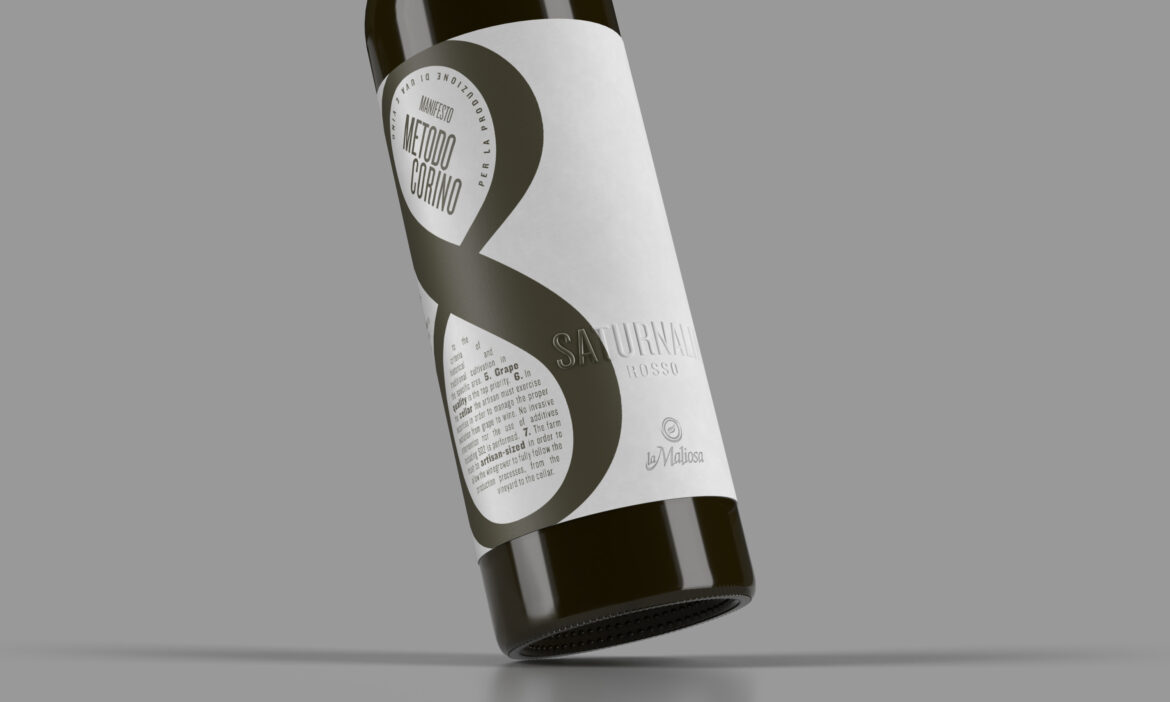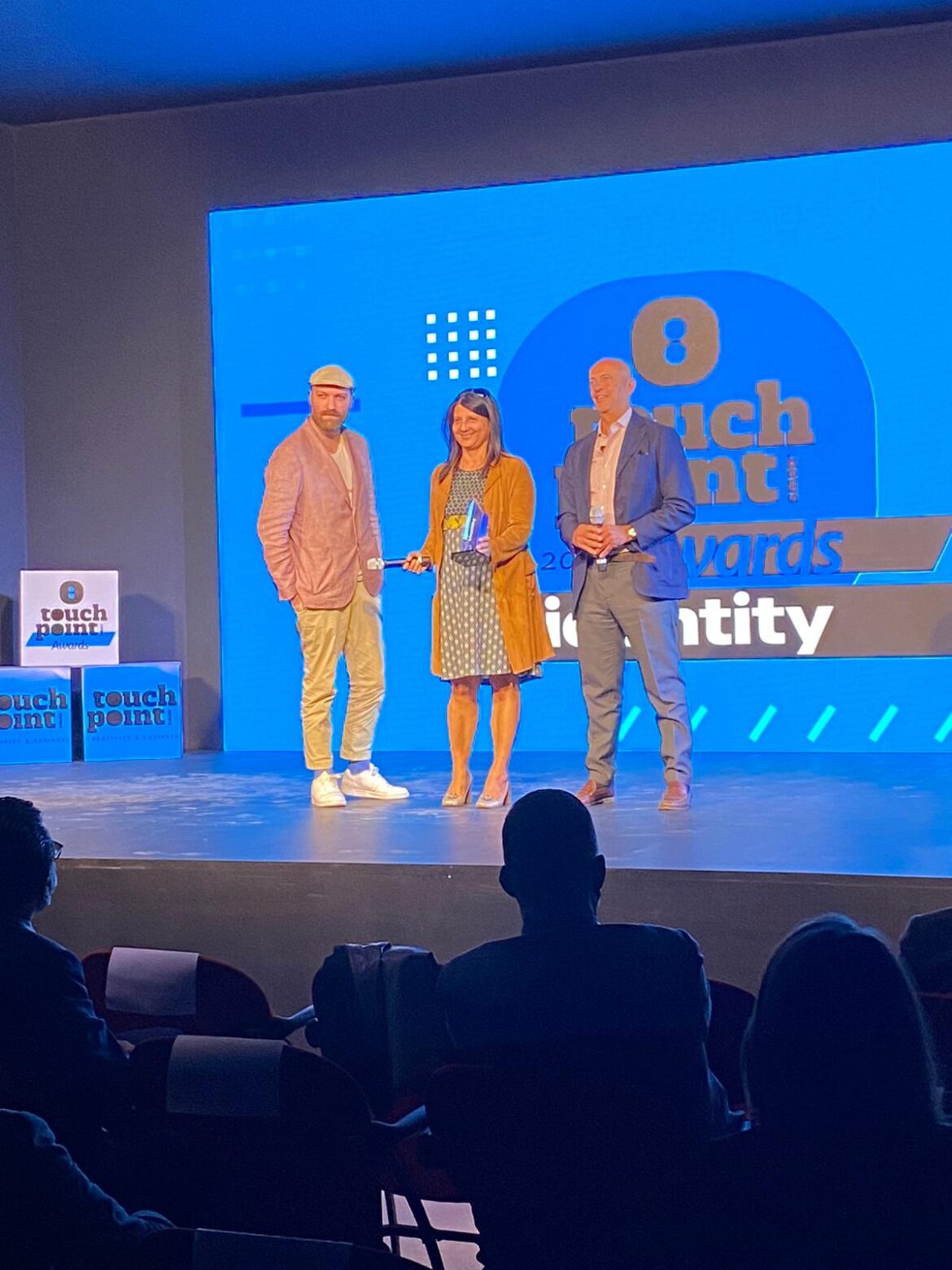 The Touchpoint Identity Award was awarded on 7 October, during the award ceremony in Milan, to the new label of Saturnalia, a natural red wine IGT Toscana, a blend of Sangiovese, Ciliegiolo and Cannonau grigio, produced by Fattoria La Maliosa, a Maremma farm of Antonella Manuli. An awards that rewards an identity work and a method from which the label was inspired to tell a story.
In fact, the label tells the Corino Method, a process for the production of grapes and natural wine, patented by Antonella Manuli and Lorenzo Corino and adopted by Fattoria La Maliosa. A complex method that finds a synthetic but clear, complete and exhaustive expression in the label design of the Saturnalia wine.
The 8 principles on which the Corino Method is based are processed, with a modern and engaging layout, in as many multi-subject labels, respecting however, in each of them, the complete description of the method. These are real talking labels which, in an innovative way, are based exclusively and expressly in a product making as a reason why, strong in naturalness. La Maliosa brand, mentioned on the back label, takes the role of endorser, leaving the story of the Corino Method with the objectives to highlight: an impact packaging, attractiveness, distinctiveness, authenticity.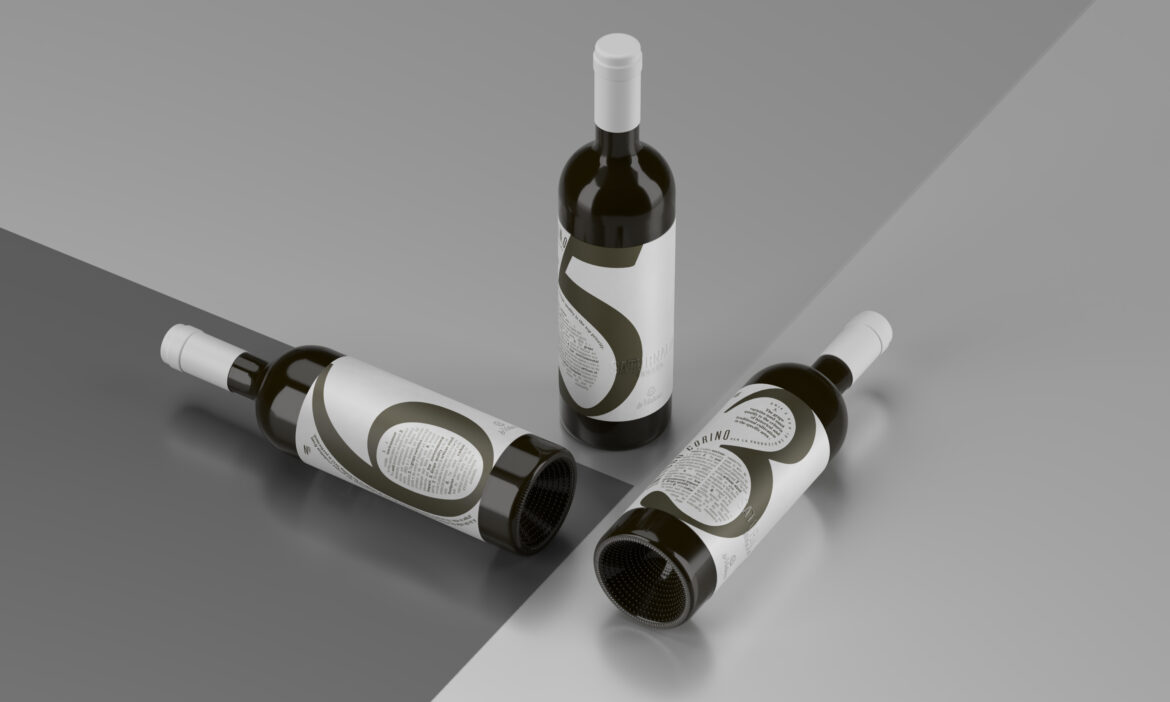 An eco-packaging project that finds in all the actors involved the value of sustainability and respect for the environment, an authentic hallmark of Fattoria La Maliosa, a certified organic company since 2010.
The project was created by RBA design, with the collaboration of UPM Raflatac, Grafical, Verallia, Intercap closures, Amorim Cork Italia, Roedl and Partners.