Fattoria La Maliosa wins two bronze medals in the Millennial Wine Beer & Spirits Competition,
with the natural wines "Saturnia Bianco" Toscana IGT 2019 and "La Maliosa Rosso" Toscana IGT 2018.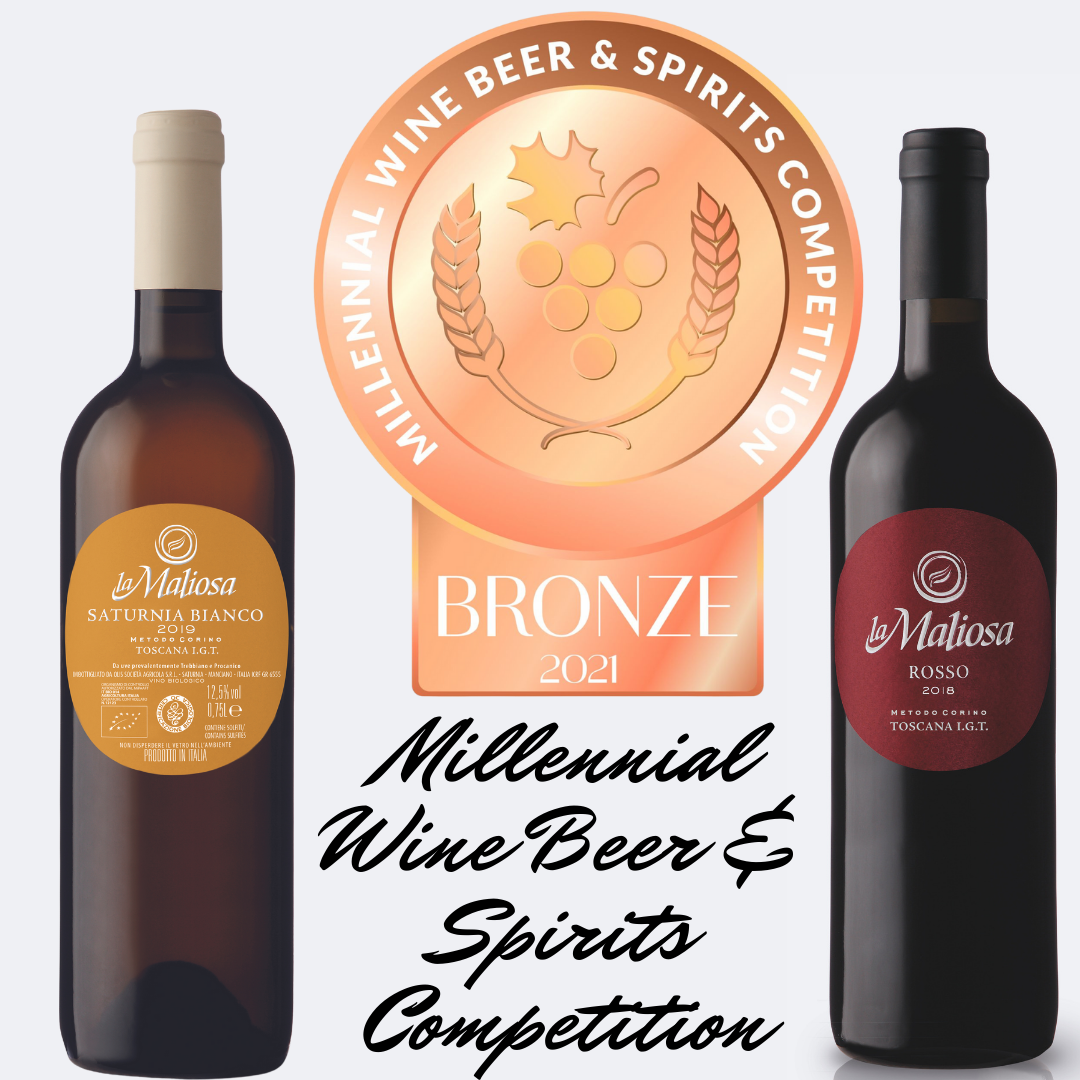 The mission of the Millennial Competition is to connect beverage producers with millennial beverage consumers by collecting valuable feedback from the market, thereby inspiring and educating their palate.
The International event which takes place in the United States, was born with this objective and the prizes have recently been awarded.
A great success for the production of Fattoria La Maliosa, which has seen two wines among the favorites of the Millennials, both from ancient local grape varieties from southern Tuscany. They are the orange wine La Maliosa Saturnia Bianco Toscana IGT 2019, based on the Procanico grape variety and the red wine La Maliosa Rosso IGT 2018, based on the Ciliegiolo grape variety. Both wines won the bronze medal, conquering the palates of young connoisseurs, following a blind tasting.
The natural wines by Fattoria La Maliosa are produced in the Maremma area of Southern Tuscany according to the #MetodoCorinoTM, which implements a set of innovative and low-intervention agronomic processes for the production of grapes and wine without any additives or sulfites.