What does Indaco2 stands for? How does it affect the manufacturer's choices regarding the environmental impact of greenhouse gas emissions generated during the production process? We spoke with Elena and Riccardo from Indaco2 to find out.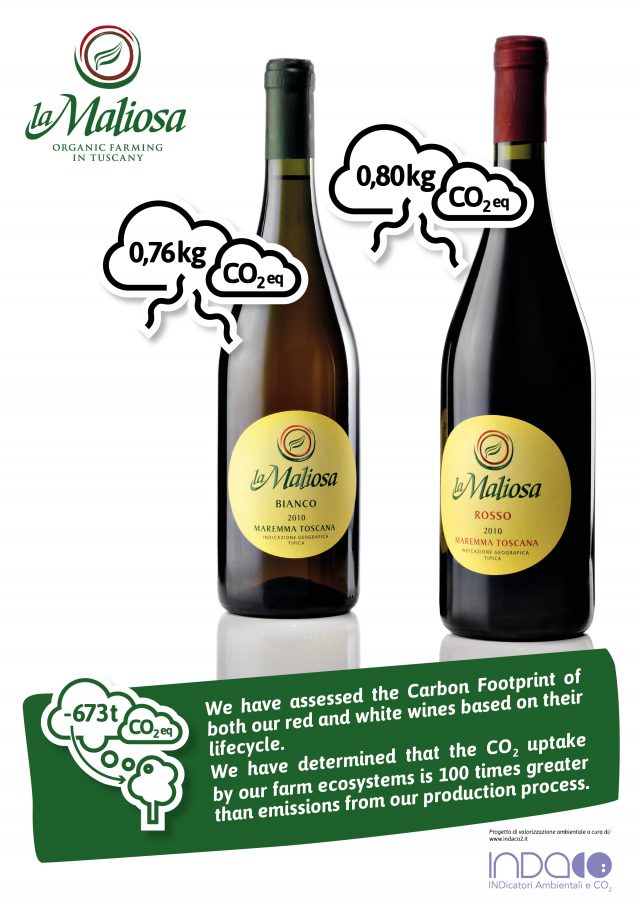 When was Indaco formed and what are the values ​​that have inspired your initiative?
Indaco was formed in January 2013 from the initiative of researchers at the University of Siena, students of the Tiezzi Enzo School, one of the first promoters of the concept of sustainable development in Italy and the world. After several years of university research activities, it was decided make our scientific know-how available to companies and work effectively to promote actions based on the principles of social welfare and environmental sustainability while, at the same time, valorise, also economically, good practices that had already been implemented or were potentially viable for companies.
Why do you think it's important for a company to know its environmental impact?
Indaco2 stands for "Environmental Indicators and CO2". Through the Life Cycle Assessment, of products, Indaco helps companies know the environmental implications of their supply chains and improve their environmental performance, maximising efficiency, productivity and savings. In addition, the information obtained by the indicators, for example their Carbon Footprint (i.e. the greenhouse gas emitted into the atmosphere throughout the life cycle of a product), allows them to strengthen their story of production sustainability with certain quantitative information. Environmental communication can therefore help express an added value and inform consumers, guide their purchasing decisions and spread awareness and responsible behaviour. Moreover, the indicators that we monitor are the knowledge base required to attain the main environmental product certifications including the Carbon Footprint (ISO 14067) and Environmental Product Declaration (EPD) (ISO 14025) or to access the Ministry of Environment's Environmental Footprint programme.
In which production area did you begin and with what kind of companies?
In the early years with the Gruppo di Ecodinamica at the University of Siena and now with Indaco (which, as an academic spin-off, still has its headquarters in the Department of Environmental Sciences), we approached many areas of business from agriculture to animal husbandry to manufacturing. Lately we have focused on vertical gardens and even pharmaceuticals. The sector with which we started and which is still our main field of action is wine. For some reason, operators in this sector are ahead of the others. They seem to have an innate pioneering spirit as it was, for example, in the case of designations of origin or of organic and biodynamic.
Compared internationally, how do you think Italy is positioned in such practices?
Our widespread collaboration with wineries is certainly due in part to the international dimension of their market. It is not uncommon for importers from North America or northern Europe to request manufacturers provide them with information on the sustainability of their supply chain, for example, by applying the carbon footprint or carbon footprint offset, i.e. how much of the greenhouse gas emissions generated during production is effectively compensated with the absorption of CO2 by forests and other ecosystems within their estate. Being able to demonstrate that your company has set up a system to monitor emissions indicates careful and responsible management. At this time, foreign markets are more sensitive than Italian ones. Sometimes, companies that have an exclusively Italian market don't even know what we're talking about. We'd like to think, however, that this attention will soon to spread throughout our country.
Was Fattoria La Maliosa the first biodynamic farm you evaluated in Italy?
La Maliosa was our first biodynamic. The beauty of our work is that it presents us with very different realities and there is always a lot to learn. Antonella and Lorenzo, who head the company, put their soul into it. Theirs is an ethical choice, which is rewarded by the quality of the wine, oil and honey they produce. As for their "know-how", we had nothing to complain about. If anything, in this case, Indaco contributed "know-how" outside of what benefits they might actually encounter, with the numbers in hand, from their work.
Did a comparison with conventional farms lead to any particular observations?
The results we have obtained for La Maliosa's wine, oil and honey chains are striking. The limited use of machinery and therefore fuel consumption, reduced utilisation of products in the vineyard, the generation of electricity from solar panels and packaging are all practices that limit their emissions of greenhouse gases (and all the other categories of impact analysed) to a minimum. In addition, the woods and the meadows within the estate absorb a quantity of CO2 that is a hundred times that emitted by the company. However, it's not always true that organic labels record better results than conventional ones. Everything depends on the choices of the manufacturer and not their discipline. We often find larger companies pay considerably more attention. We like to think our approach is non-partisan. We don't know in advance where we're going to end up with and sometimes have pleasant (or unpleasant) surprises that go against the odds.
In your assessment, there are always ways to improve on your results. How long do you recommend a company wait before having another evaluation?
Ideally, monitoring should be done every two years, but there is no rule, except for certified products for which renewal is required. The assessment is to be updated every time changes are made to the production process (e.g. renewal of equipment, increase in efficiency of some practices, change of packaging)
Let's talk about products. Does your analysis confirm that territorial vocations are more advantageous to the environment?
We have confirmed it in our work with Slow Food in the livestock and dairy product sectors. So far, we've found, in all cases, that extensive traditional manufacturing has drastically lower impact than similar conventional industrial manufacturing.
Do you believe having data in hand leads to more informed choices by both the producer and the consumer? How?
Monitoring the sustainability of production and, possibly, making this information clear and easily understandable in the eyes of producers and consumers is very important. For example, this information is useful to understand how our individual eating habits can affect the environment. It's important to understand that every time we consume (or worse, waste) food, our action has environmental implications that depend on the supply chain of each product. Moreover, we now know that choosing quality local products is generally good not only for our health, but also for the environment and the territory.