Hosting Easter in the family with good food? Try this delicious risotto made with a few high quality ingredients.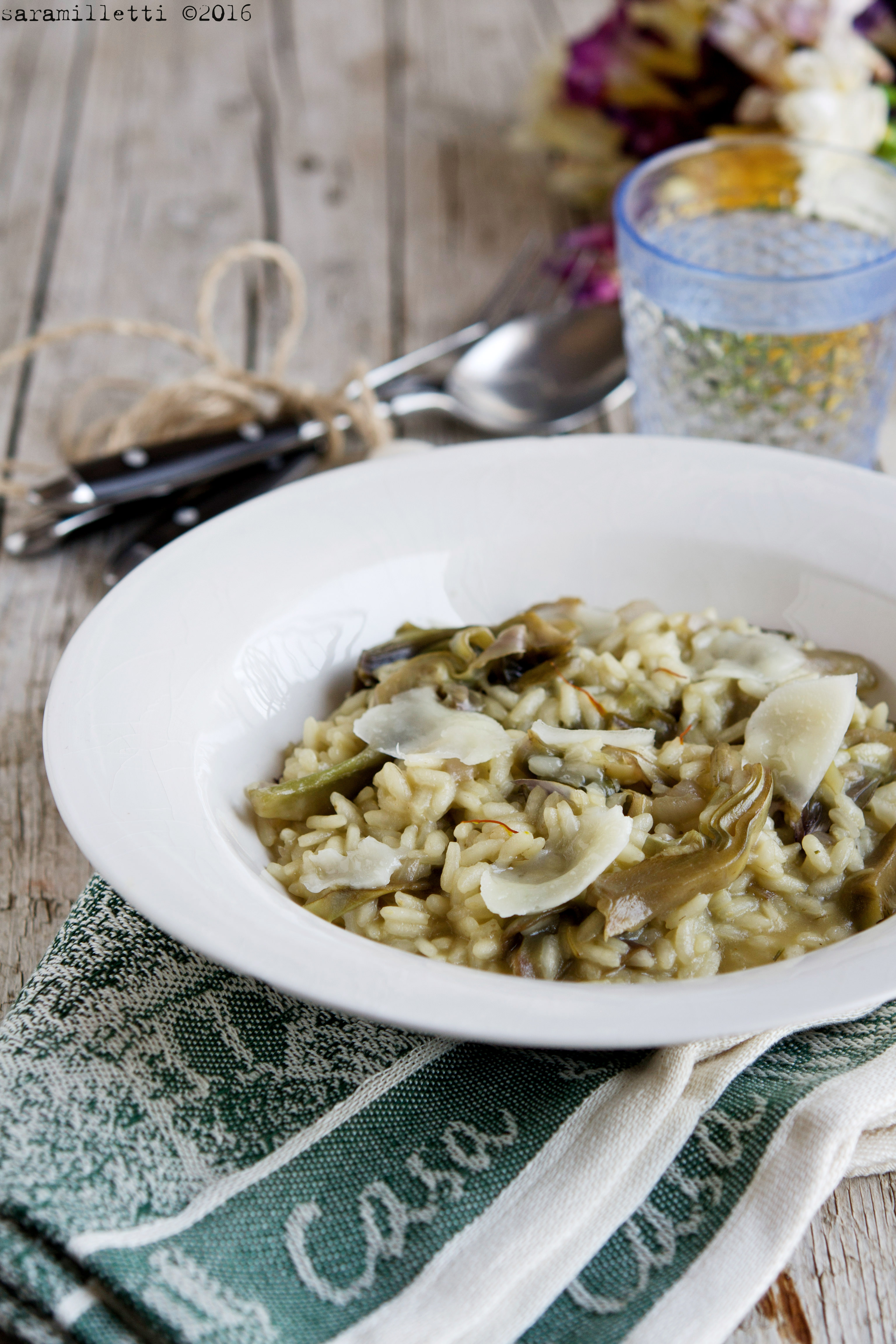 It's a vegetarian first course that uses Leccio del Corno monocultivar extra virgin olive oil with its delicate and balanced flavour for a creamy finish.
Creamy risotto with artichokes, Val d'Orcia saffron and extra virgin olive oil
Ingredients for 4 people
320g Carnaroli rice
5 Romanesco artichokes
20ml dry white wine
90g semi-aged Tuscan Pienza pecorino cheese
32 Val d'Orcia saffron pistils
1 litre of vegetable stock
juice of 1 lemon
1 shallot
monocultivar Leccio del Corno extra virgin olive oil
salt
Method
Soak the saffron in a glass of hot broth for at least 2 hours. Fill a bowl with water and add the lemon juice. Clean the artichokes by cutting off the stems and removing the toughest leaves. Cut in half, scoop out the fuzzy choke and place in the bowl with the water and lemon juice.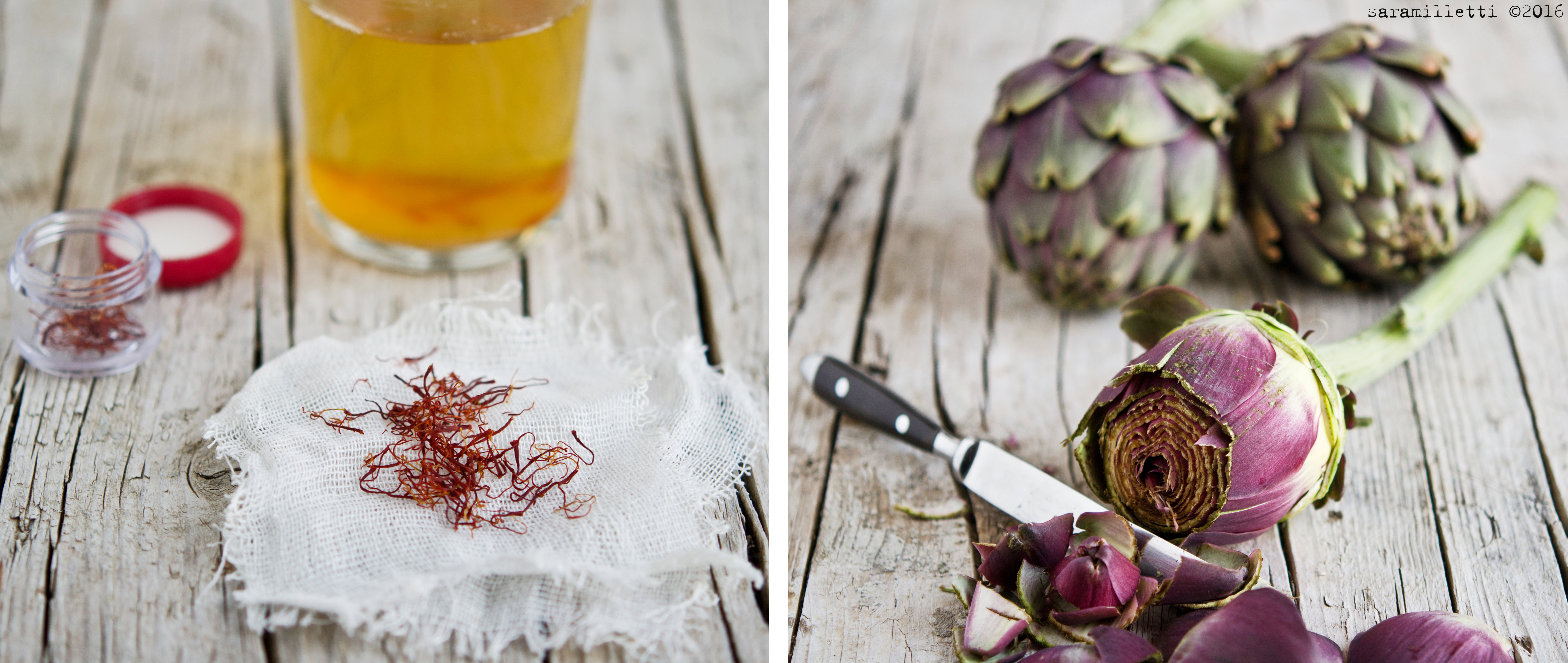 Slice the shallots and sauté in a saucepan with 3 tablespoons of oil, careful not to burn them. Add the julienned artichokes, a ladle of warm stock and salt and sauté. Remove the artichokes and add the rice to the saucepan. Toast for a few seconds over a medium flame stirring often, then add the wine, let evaporate, and then add ladlesful of broth to cook. After 10 minutes, return the artichokes to the saucepan. Five minutes before serving, add the broth with the saffron. Remove from the heat, add 2 tablespoons of oil and stir to cream. Serve immediately with grated Pienza pecorino cheese.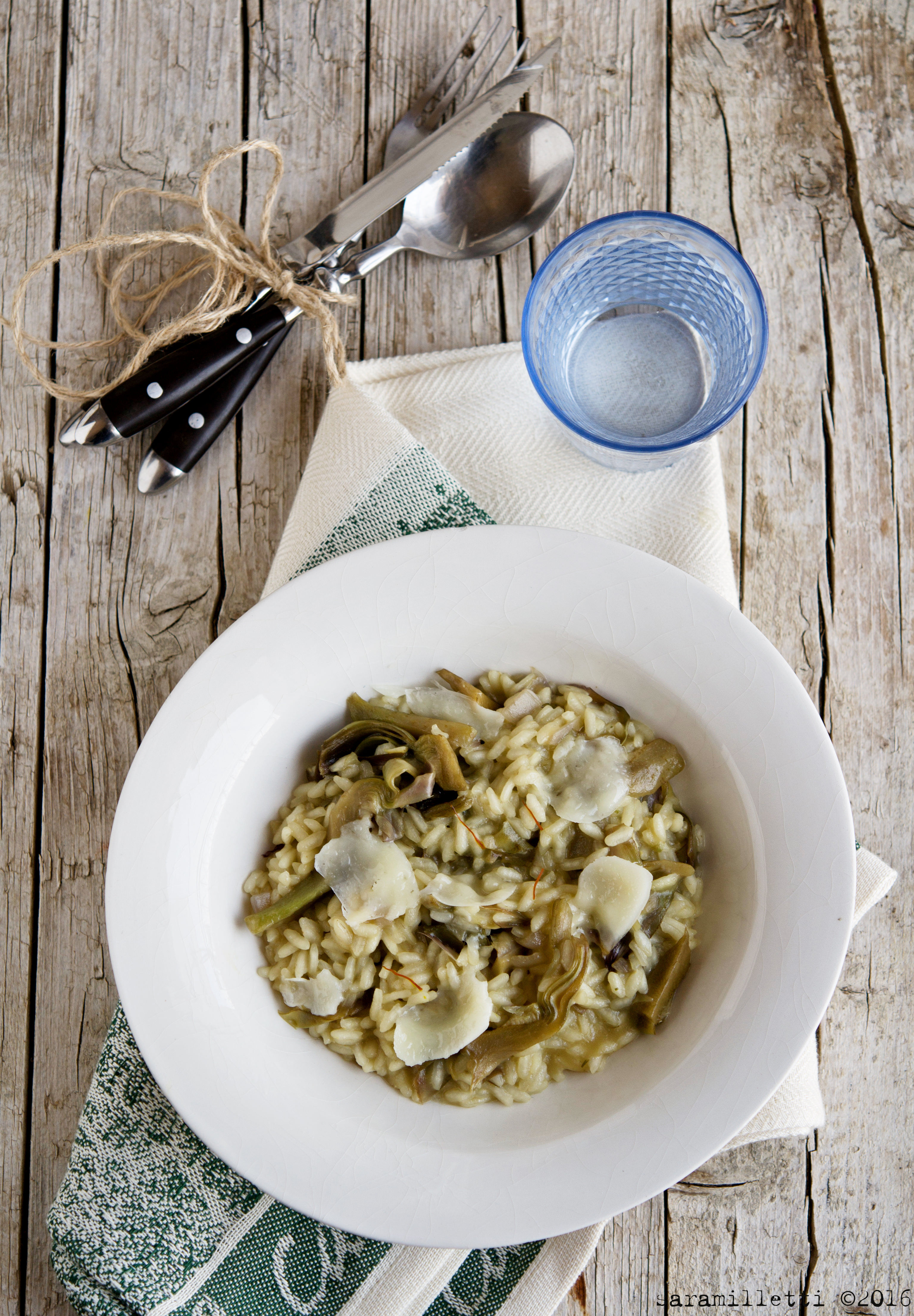 Recipe and photos Sara Milletti