The precious fruits of the new and historical olive groves on the Farm have created real Maremman "green gold". Two oils were produced this year, offspring of the territory and of the native cultivars that make them so typically Tuscan. Their production, bound by the dictates of organic, biodynamic and sustainable farming, was a challenge as we went to great lengths to ensure the consumer taste, quality and wholesomeness, the latter confirmed by the high presence of polyphenols and antioxidants and very low acidity.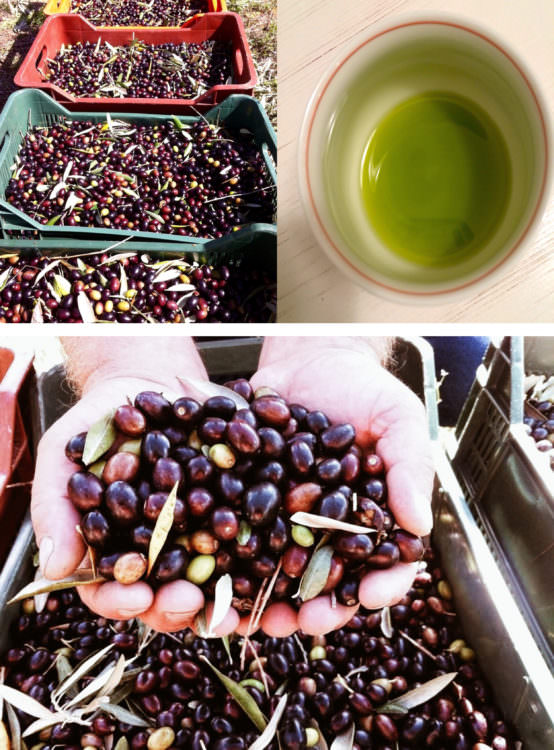 The Maliosa Blend Cultivar Toscane "Raccolta 2015" has since proven itself. The first recognition came in December 2015 with a Silver Medal at the Premio BiolNovello followed by honours at the Premio Orciolo d'Oro, the Gold Medal at the Premio Biol 2016 and a honorable mention at the Premio L'Oro d'Italia.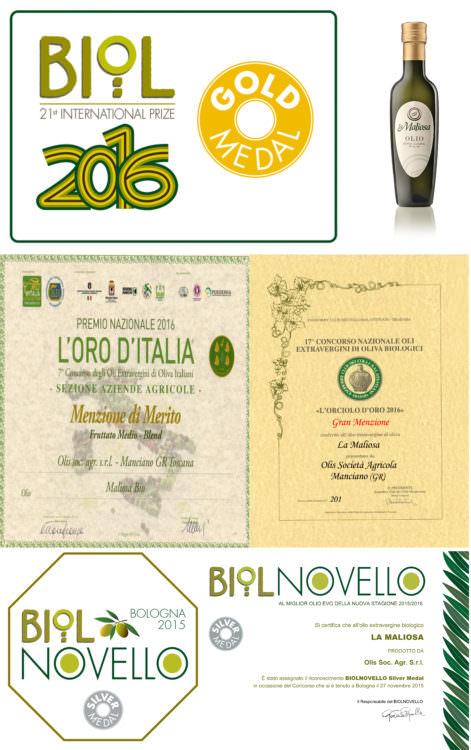 The Maliosa Monovarietale CRU Leccio del Corno also earned its fair share of awards in its first year of production including the Extra Gold Medal at the Premio Biol 2016, the 2nd Special Award 2016 at L'Oro d'Italia in the Biological Oils/Fruity Light category and a spot in the guide on the best organic extra virgin olive oils in the world.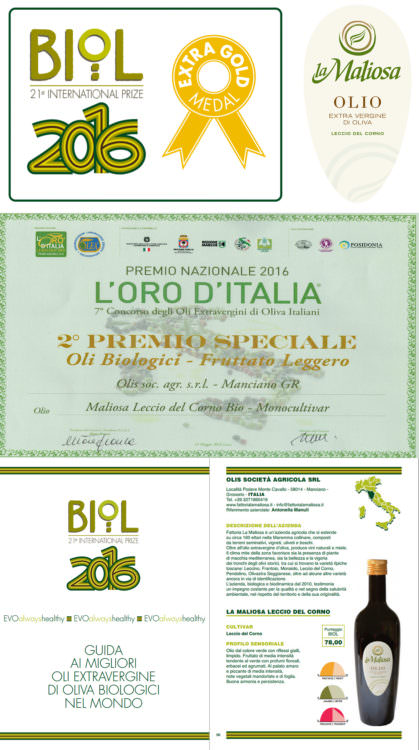 Both oils have also featured in the most prestigious guides on extra virgin olive oils including the Guida agli Oli Extravergini 2016 by Slow Food, the Oli d'Italia guide by Gambero Rosso, ExtraVoglio 2016 and Terre d'Olio 2016, as well as the Monovarietal Oil Catalogue, la Guida ai sapori e ai piaceri della regione Toscana 2017.