The new wine PCR (Product Category Rules) publication, developed by Indaco2, spin off of the University of Siena together with Fattoria La Maliosa, Bortolomiol Spa and Roberto Cipresso Winecircus.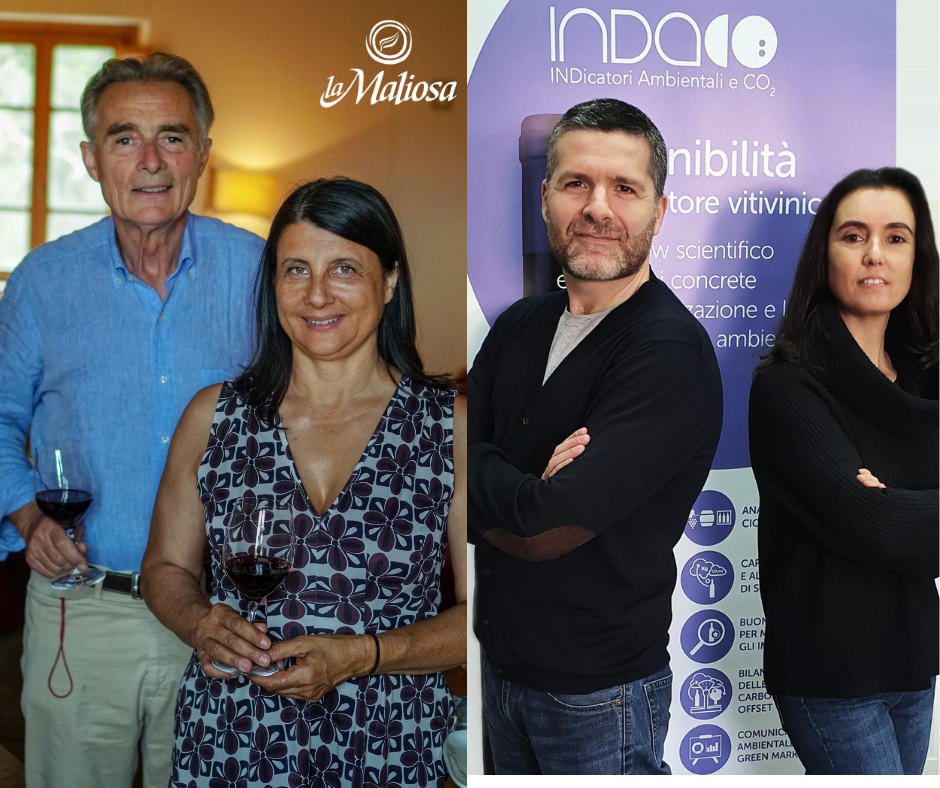 Fattoria La Maliosa is pleased to announce the pubblication of the new wine PCR (Product Category Rules), in which it took part together with Indaco2, a company led by Elena Neri and Riccardo Pulselli, spin off of the University of Siena. The project also sees the collaboration of the agronomist Lorenzo Corino.
This is a prestigious result, strongly pursued by all the protagonists of the project, as it qualifies our sector and the daily work of many producers.
The starting point is the calculation of the environmental impact of a wine bottle and the definition of the guidelines that allow to determine the rules for a correct life cycle for the entire production chain: from the vineyard to the cellar, from bottling to production.
These guidelines are the PCR (Product Category Rules), rules valid at an international level, which determine how production must be carried out in the various phases and allow to obtain one of the most important environmental product certifications: the EPD (Environmental Product Declaration). Any company worldwide  that intends to access the EPD certification of their wine will have to refer to the PCR.
The path to arrive at this definition, which saw Indaco2 involved together with Fattoria La Maliosa, Bortolomiol Spa and Roberto Cipressi Winecircus, began in January 2020 with the drafting of a document, which was subsequently submitted to a public consultation for 2 months. In this time, wine companies, LCA experts, certification bodies and associations were able to send comments and considerations. Subsequently, the document was subject to a review by the Technical Commission of the International EDP System. The document was finally modified on the basis of the comments received, subjected to a final check and published on the Swedish platform of Environdec – EPD International AB.
Today, wine producers that want to obtain EPD certification must rely on these PCRs, by having their production certified. For companies, this is a very important certification, which denotes how attentive they are to sustainable production and also to the global impact on the environment.
"We are very proud – comments Antonella Manuli, owner of Fattoria La Maliosa – of the result obtained, th result of an important team work, which will further qualify the wine sector, through clear and defined guidelines for the analysis of the life cycle of the wine production".
It is possible to download the document at this link: https://www.environdec.com/PCR/Detail/?Pcr=17534.