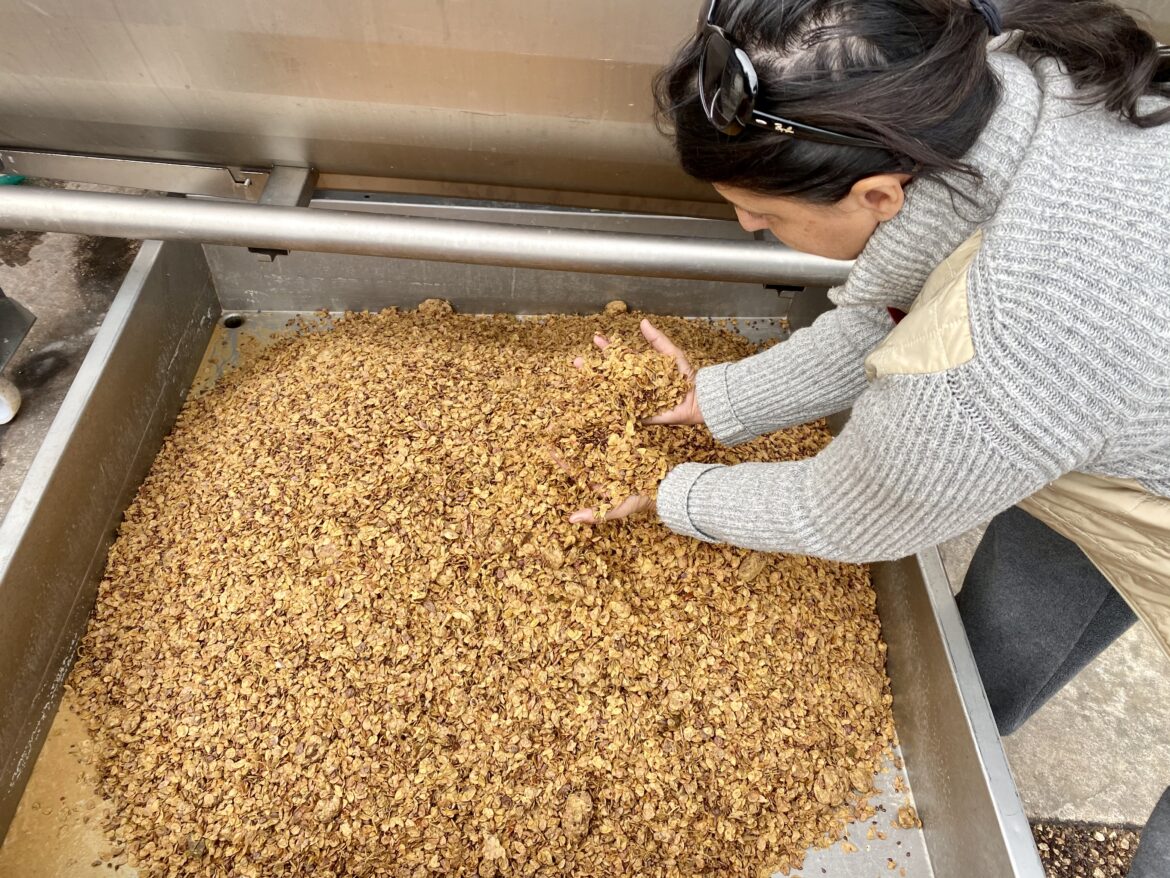 After a very dry winter, during the budding-harvest period, just under 250mm of rain fell and moreover it concentrated in a few days. The very high temperatures between June and September contributed, together with periodic warm winds, to an extremely arid season.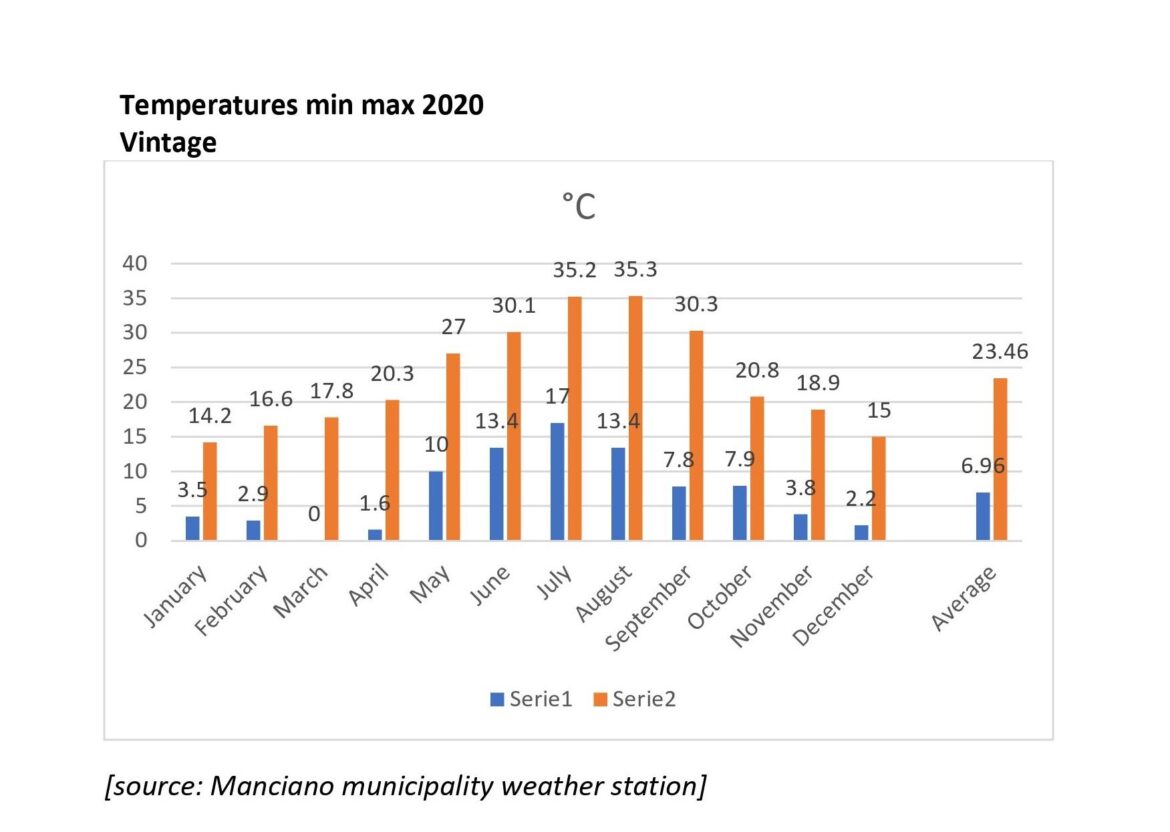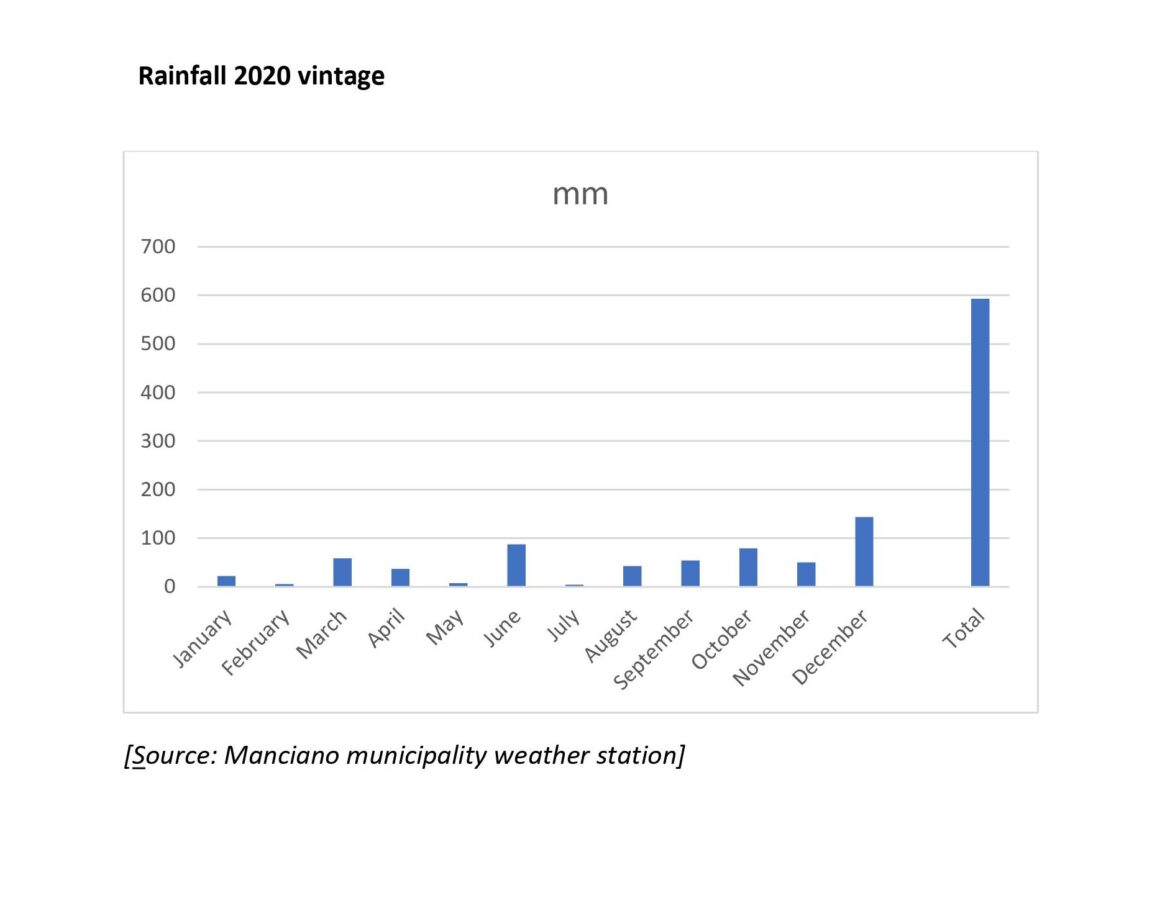 This situation has highlighted important differences in relation with the vineyard locations In the volcanic soils no particular suffering was recorded with the exception of the newly planted vineyards. Conversely, on stony and very drained soils there was serious suffering from water shortage. These phenomena have contributed to the loss of 45/50% of the grape production and caused reduced plant vegetation.
The harvest began for the first time in August. In the volcanic soils, except for the reduced production, the grapes were very high quality. In the other vineyards there was an uneven and gradual maturation, which forced us to make several harvest passages. The must was denser than normal, especially the one coming from grapes under water stress.
The 2020 vintage was very easy as regards the defense against downy mildew, a little less for powdery mildew; no other pathologies occurred.
The environment so natural and rich in biotopes guarantees us a rare wholesomeness and originality of the productions, however we have to deal with a high density of wild animals (wild boar, deer, porcupines, badgers, pheasants and other birds of various species, etc.) that undermine the vineyards and engage us in defense strategies throughout the season.
We will also remember 2020 for the prolonged periods, due to confinement, in the deep silence of La Maliosa.