Last year, we made a classic and luscious gingerbread with our wildflower honey to munch on during the holidays. Two years ago, we presented a dish from our New Year's menu and this time we want the star of the Christmas Eve dinner to be the precious Maremman green gold that we carefully produce each year. Healthy, genuine and authentic, it allowed us to create a truly delicious appetizer with an exotic flavour that you should definitely try. Caramote prawns, avocado, mango and a generous drizzle of organic olive oil pressed in the Maremma!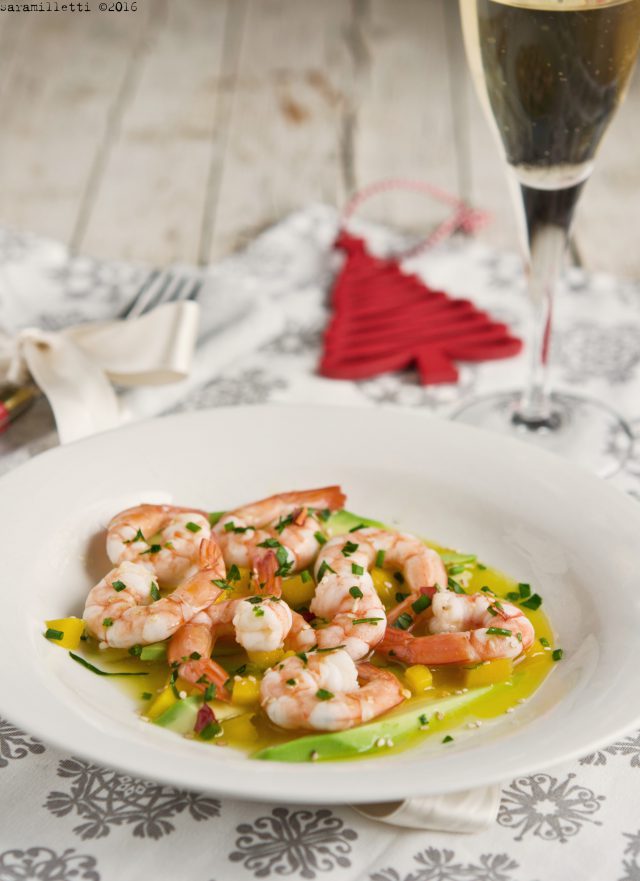 Avocado carpaccio with caramote prawns
Serves 6
450g precooked caramote prawn tails
1 large ripe organic avocado
1 mango
1 red capsicum
1 tablespoon chopped parsley
some chives
filtered bergamot juice
La Maliosa vegan extra virgin olive oil
black pepper
2 tablespoons sesame seeds
salt
Method
1 Peel the avocado, halve, remove the central seed and cut into thin slices. Peel the mango and dice the flesh. Chop the chives and the red capsicum.
2 Toast the sesame seeds a non-stick frying pan. In a bowl, prepare the dressing by emulsifying with a whisk the salt and bergamot juice and drizzling in the olive oil.
3 In a pan, heat a tablespoon of extra virgin olive and sauté the prawns.
4 Arrange the avocado slices onto 6 plates. Add the warm shrimp, chilli, mango, parsley and chives. Top with the dressing, salt and freshly ground pepper. Serve immediately.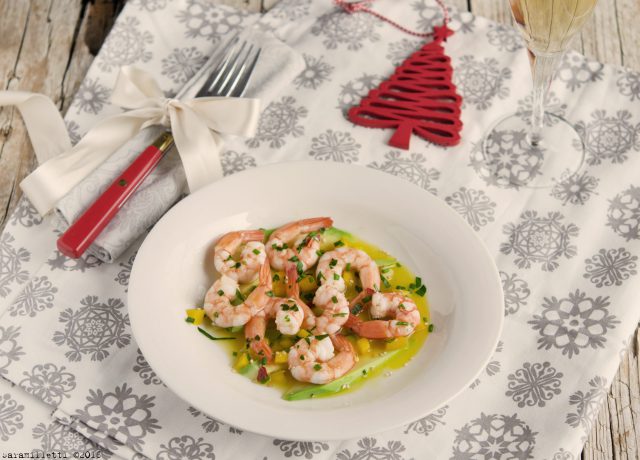 Recipe and pictures Sara Milletti