Ready for the upcoming Easter and Easter Monday celebrations? As you wait to see if the weather will be nice, as is tradition, don't be lazy, get ahead at the table and prepare the menu for the lunches and dinners that await. We recommend these colourful and cheerful vegetarian tartlets as an appetizer. To make them, we threw together a pate brisée with olive oil and were chuffed with the results. It's a delicious and delicate pastry that pairs well with the other ingredients. Try it and let us know what you think!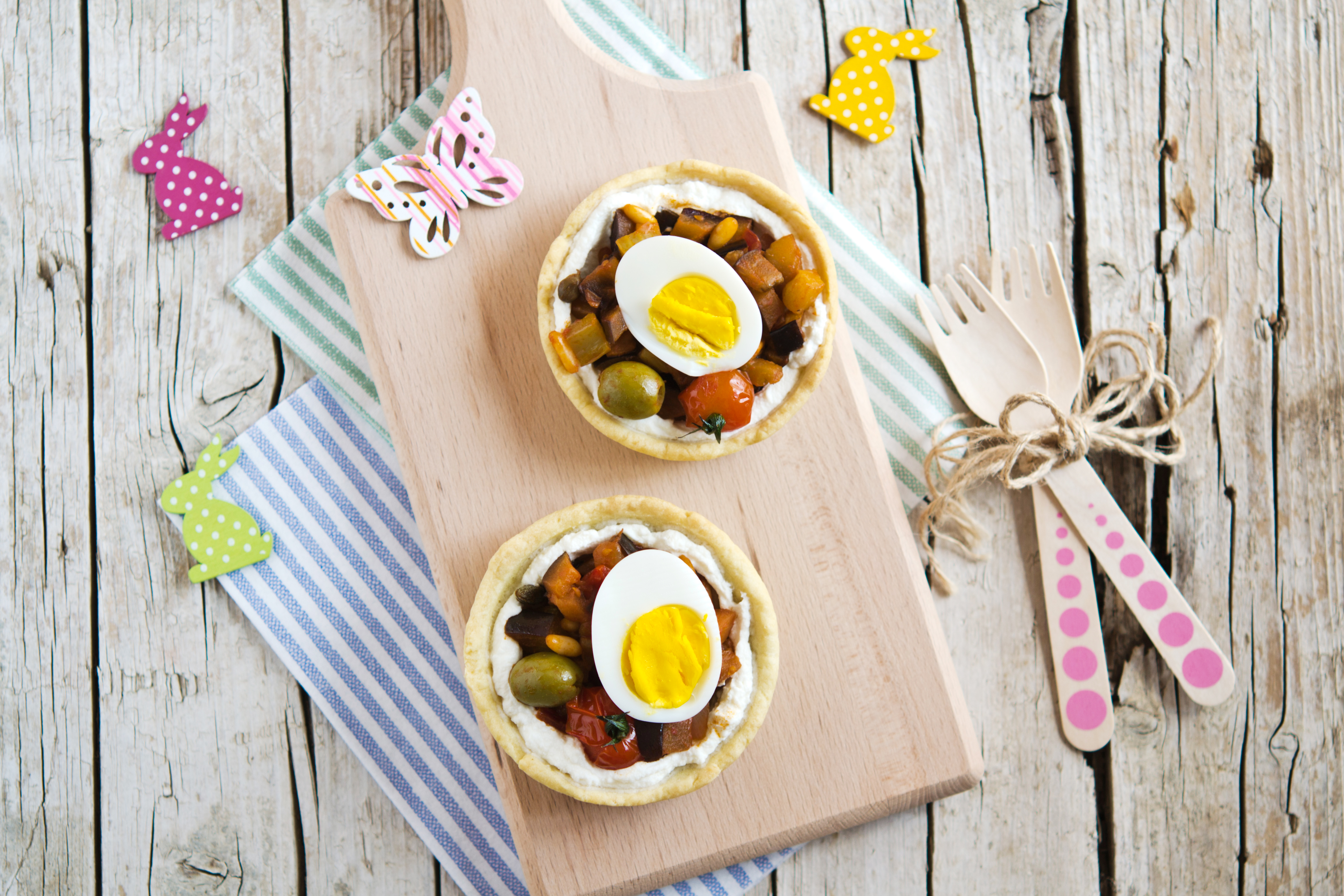 Tartlets With Olive Oil Pate Brisee, Caponata And Boiled Eggs
Ingredients for 8 tartlets
For the pate brisé
400g flour
160g organic Caletra extra virgin olive oil
140ml cold water
salt
For the filling
1 medium eggplant
1 celery stalk
1 tablespoon rinsed capers
2 tablespoons green olives
1/2 red onion
8 cherry tomatoes
20g pine nuts
1 tablespoon double concentrate tomato paste
1 tablespoon white wine vinegar
organic Caletra extra virgin olive oil
80g buffalo (or sheep) ricotta cheese
4 small eggs
Method
Sift the flour into a bowl. Add the salt and extra virgin olive oil. Start kneading until the crumbs start to come together. Add the water and continue to knead until the dough is smooth. Shape into a ball, wrap with cling film and leave to rest in the fridge for 30 minutes.
Place the eggs in a saucepan, cover with cold water and cook for 8-10 minutes after the water starts boiling. Drain, rinse in cold water to stop the cooking, peel and set aside.
Meanwhile, prepare the caponata. Wash the eggplant and cube, thinly slice the celery, cut the cherry tomatoes in half and chop the onion. Heat 4 tablespoons of oil in a saucepan, add the celery, eggplants, onion, tomato paste and salt, and cook for 5/6 minutes. Add the cherry tomatoes, capers, olives and pine nuts and continue cooking for another 5 minutes, stirring occasionally. Finally add the vinegar and cook to evaporate.
Remove the dough from the fridge, roll out and line 8 greased and floured tartlet moulds. Prick the base with a fork, add a weight to stop the base from puffing up and blind bake in an 180°C oven for 20 minutes, then remove the weights and bake for a further 5 minutes. Remove from the oven and cool.
Now to fill the tartlets. Spoon the ricotta into the centre of each, top with the caponata and finish with half a hard-boiled egg. Serve immediately.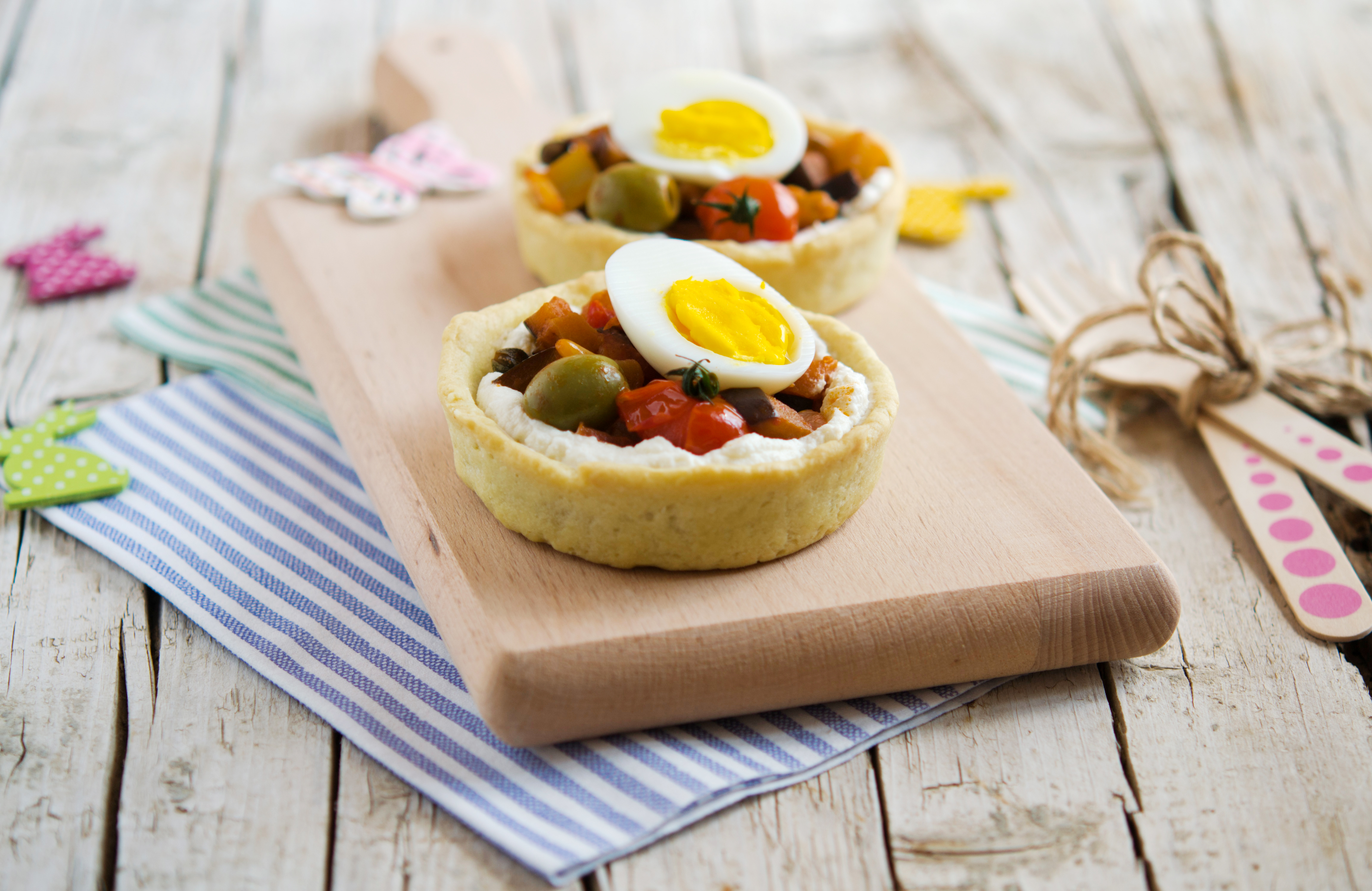 Recipe and photos Sara Milletti