We recently interviewed him and he decided to make a recipe with our products.
He is Vito Naccari, Pastry Chef at Via Bistrot. And he's created these fragrant biscuits with our oil and organic honey.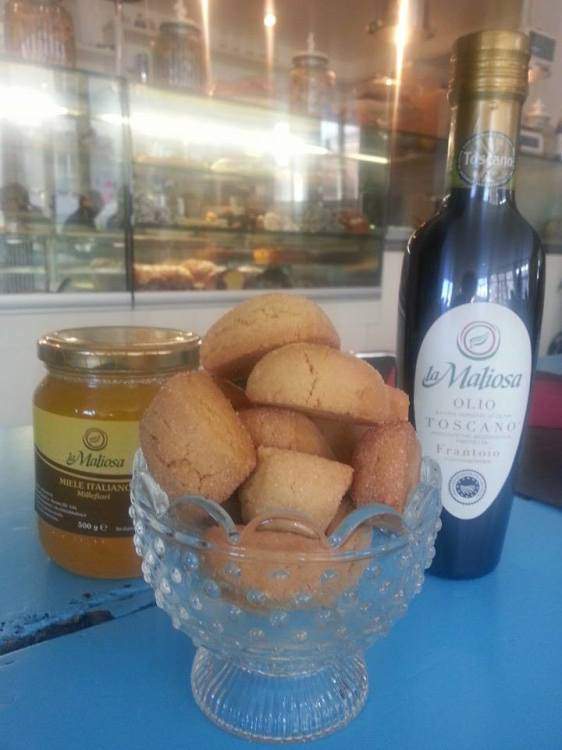 They are easy to make, as well as healthy and especially tasty!
Try them. We assure you that it'll be a breeze …
Organic Honey and Extra Virgin Olive Oil Biscuits
Ingredients
100g of La Maliosa organic honey
100g of fairtrade brown sugar
250g of La Maliosa Extra Virgin Olive Oil
100g of water
1 vanilla bean
600g of plain flour
20g of baking powder
Method
Combine all the ingredients in the bowl of an electric mixer and mix for 5 minutes at low speed.
Form a ball, cover with plastic wrap and let stand in the refrigerator for an hour.
Take the dough out and roll into sausages. Sprinkle the surface with additional sugar and cut into small "dumplings".
Bake at 170°C for 11 minutes. Remove from the oven and let cool on a wire rack.
Recipe by Chef Vito Naccari