Part of Italy's peasant tradition as a way to use up leftovers, this dish has more than half a century of culinary heritage. As with every traditional recipe, most people have their own version. A common sight on summer tables, it always provides great results with very little effort, especially if you have guests. Here at the Farm we prepare it with the same ingredients you'd use in a Greek salad and we like to serve it in a big bowl, family-style, for an extra retro touch. Are you ready to get cooking? Obviously good olive oil makes all the difference!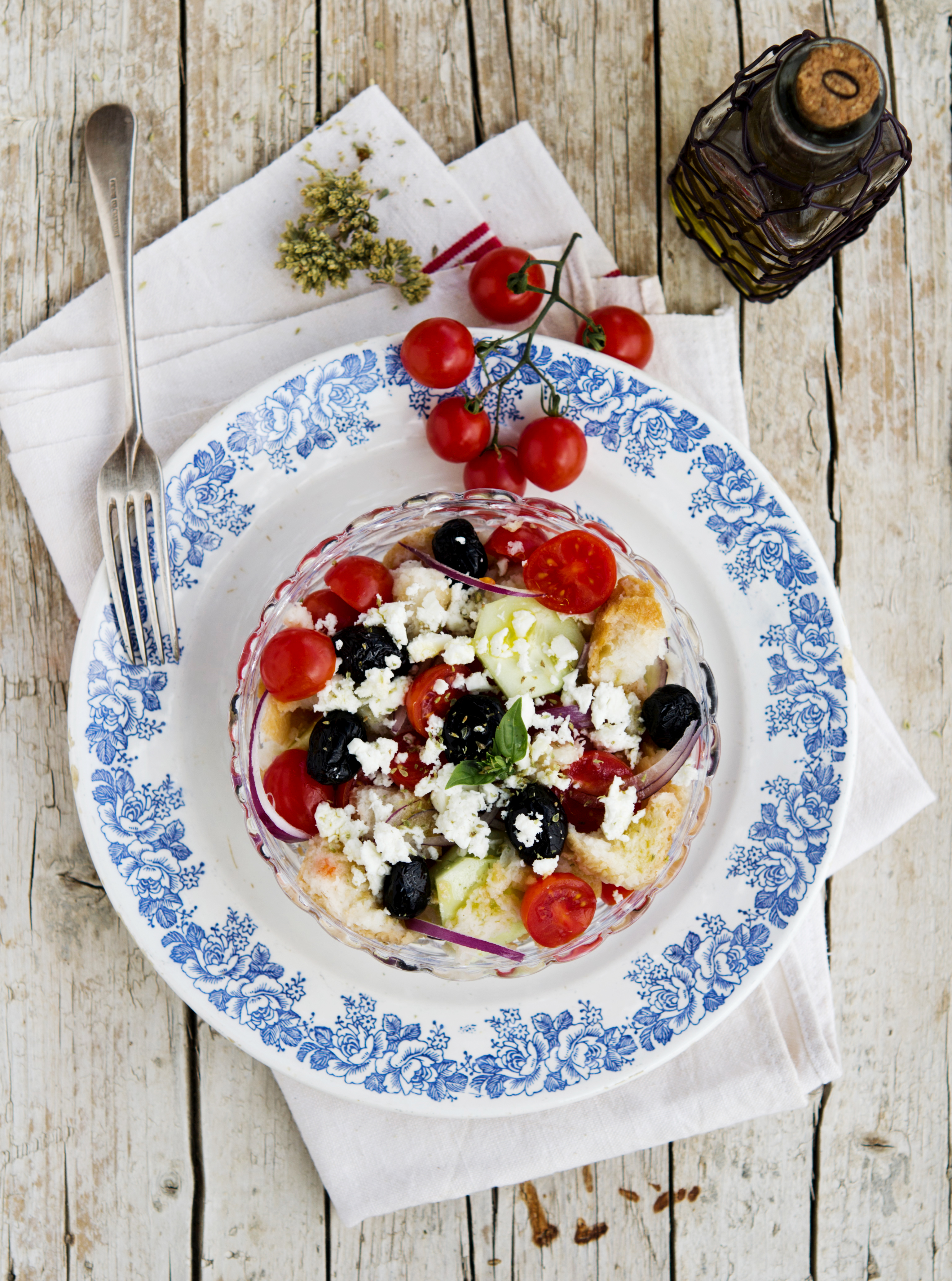 Greek-Style Panzanella
Serving: 4
300g stale Tuscan bread
2 red vine tomatoes
2 tablespoons Cailletier olives (or Gaeta olives)
1 tablespoon pickled capers
1 small red onion
1 cucumber
80g feta
basil leaves
La Maliosa Caletra extra virgin olive oil
White wine vinegar
dry oregano
salt
Method
Cut the onion into thin slices and soak in water. Cut the bread into cubes and soak in water. Squeeze the bread to remove excess water and place in a bowl. Peel the cucumber and cut into cubes. Dice the tomatoes. Combine the cubes of cucumber and tomatoes with their juices. Add the bread, onion, olives, cubed feta, capers and torn basil leaves. Dress with oil, vinegar, salt and oregano and mix well. Cover the bowl with cling film and leave in the refrigerator for at least 2 hours so the flavours meld. Serve.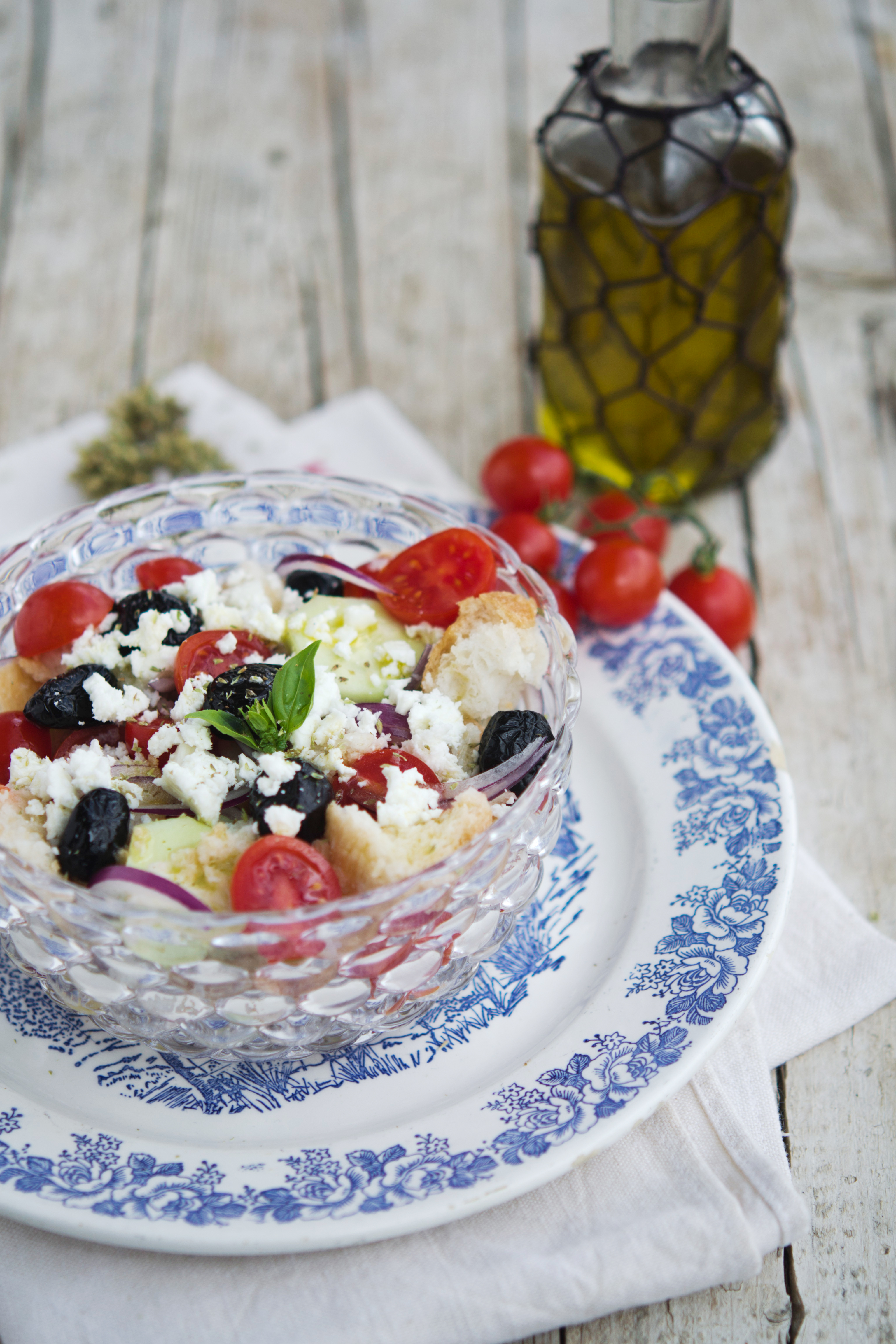 Recipe & photos @saramilletti