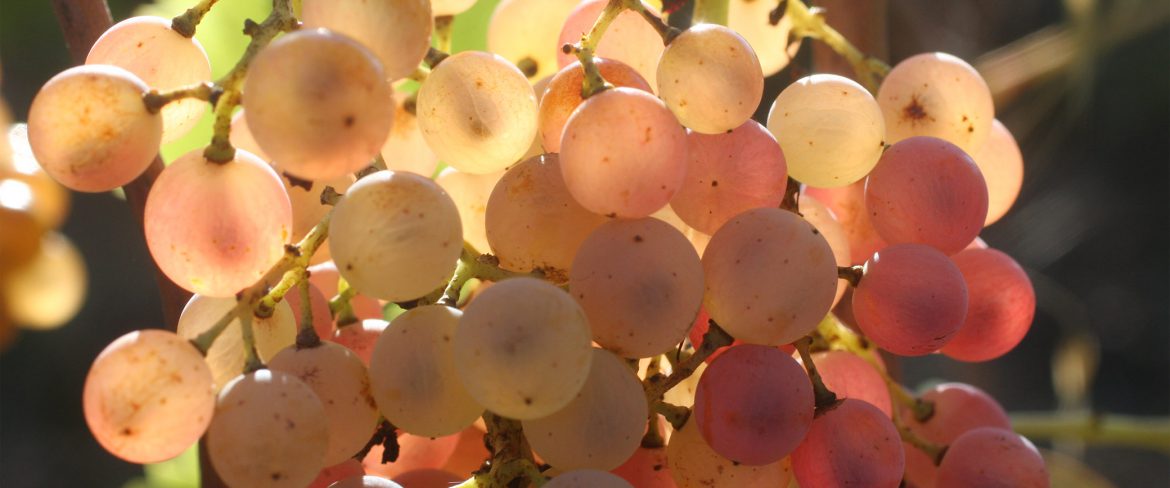 VINEYARDS
Our crop choice prioritises the valorisation and conservation of land use capacity through favourable interventions like restricting compaction and erosion and promoting organic matter and biological life in general.
We use ancient cultivated vines, encouraging the genetic variability between the different choices. As for farming methods, we prefer the least invasive techniques and those most in harmony with the surrounding environment.
The farm has recovered a more than 50-year-old vineyard from a state of semi-abandonment, which allowed us to verify the wealth of grapevine germplasm, both for the red and white vines that were selected and retrieved within the farm.
This currently consists of six hectares, where we cultivate red wines that include the Ciliegiolo, Sangiovese and Alicante and white vines like the Procanico, also known as the Trebbiano rosa, the Ansonica and the Grechetto, also called the Trebbianino.
The farm also has some wild vines (Vitis vinifera subsp. Silvestris), which are proof that some form preceded the current vine (Vitis vinifera Sativa). They're sometimes found climbing trees in the forests and fruit small bunches as a result of their wild surroundings. These relics are proof of an environment protected from intensive farming in the past.
"METODO CORINO" WINES
La Maliosa's natural wines, represent a clear company desire: to seek the maximum character that can be derived from the expression of vineyard/land and follow with the natural vinification of grape to wine, that is, without any additional intervention.