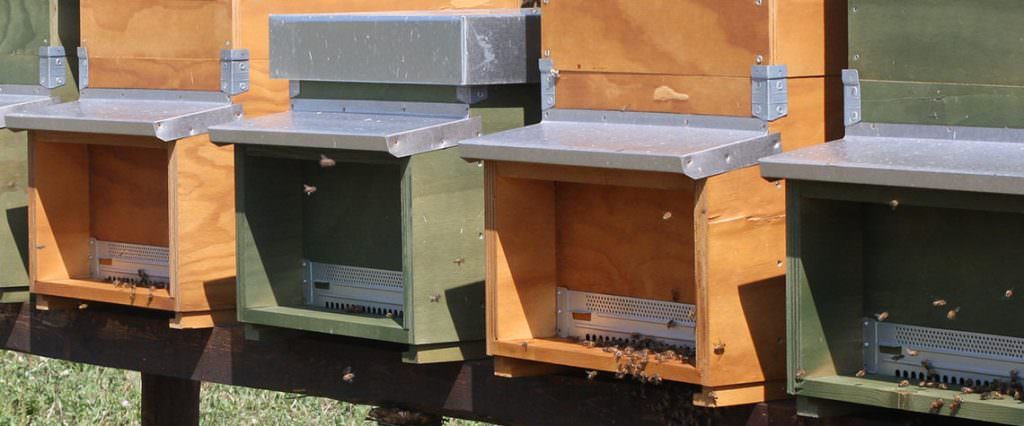 Honey
Since 2013, we have set up 40 hives in the Old Vineyard area to produce La Maliosa Millefiori honey, referred to as "Fiore di Maremma" as the bees forage the vast variety of flowers growing on the farm, encouraged by the wild flowers, vast woodlands and the biodynamic management that fosters biodiversity. Wildflower is the most complete of honeys as it best represents the territory it comes from, considering that it varies depending on the botanical species growing in each farm.
Olfactory profile: delicate, medium, fruity and floral perfumes.
Taste profile: sweet and aromatic.
Olfactory-taste harmony: remarkable taste and smell harmony.
Leggi l'articolo: Arrivano le api e il miele biologico a la maliosa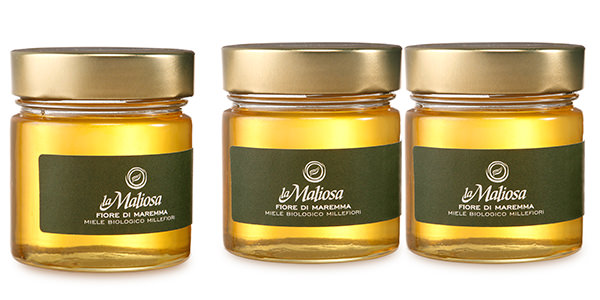 LA MALIOSA MILLEFIORI PRODUCT INFORMATION
Name: La Maliosa Millefiori
Ethnicity: Italian bee (Apis mellifera ligustica)
Farming: Organic
N° Hives: 40
Harvest: Spring/Summer 2014/2015
Conformation of the land: Altitude 300 MASL. Inland hill. Wild meadows, full of different botanical varieties, woods with thick undergrowth.
Colour: Dorato chiaro quando è liquido, tendente al beige quando cristallizza
Storage: before packaging, it's left in temperature-controlled stainless steel settling tanks to maintain the high quality of the honey over time.
Packaging: In glass jars. Possible crystallization is an indication of its naturalness.
Storing packaged honey: Keep away from light and heat to maintain the quality of the product. After a few months, the wildflower honey tends to crystallize naturally.
Food pairing suggestions for La Maliosa Millefiori "Fiore di Maremma" honey.
Breakfast: Perfect on a slice of bread for a healthy and nutritious start to the day.
In drinks: A great sweeter in teas, milk, coffee or any other warm drink.
Sweets: The perfect addition to the creation of sweets and dry biscuits.
Cheese: A great accompaniment to fresh cheeses like ricotta, mixed into yoghurt or paired with local Maremman pecorino.